A Very Special Place for a Bed and Breakfast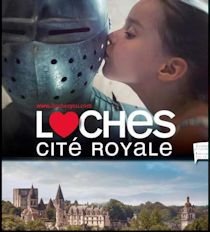 "Still preserved, and not too "touristic" yet, Loches is a gem, a sleeping beauty.
multi-century interest, with plenty of major places, to visit and explore : castle, keep, dungeon, underground secret galleries, millenium cathedral, forteress walls, medieval streets, Renaissance houses as ours, and such cultural witnesses of Arts : with free entrance museum Caravagio's discovery, painter Lansyer's house (19th century aquarellist) , etc...Loches is one of "France's cities of Art & History", and "most beautiful places of France", for its rich and remarquable architectural and historical patrimony.
In the heart of Loches, in its oldest center, where everything is within reach of walks, and most often, on lanes, and narrow medieval streets and totally pedestrian ... protected ..!
The House of "Argentier du Roy" was not forgotten in all these centuries history ... she is a part of it, following closely many major moments of the France history too. Historic homebase in a "historic nest", in the exact center of the Chateaux Loire Valley.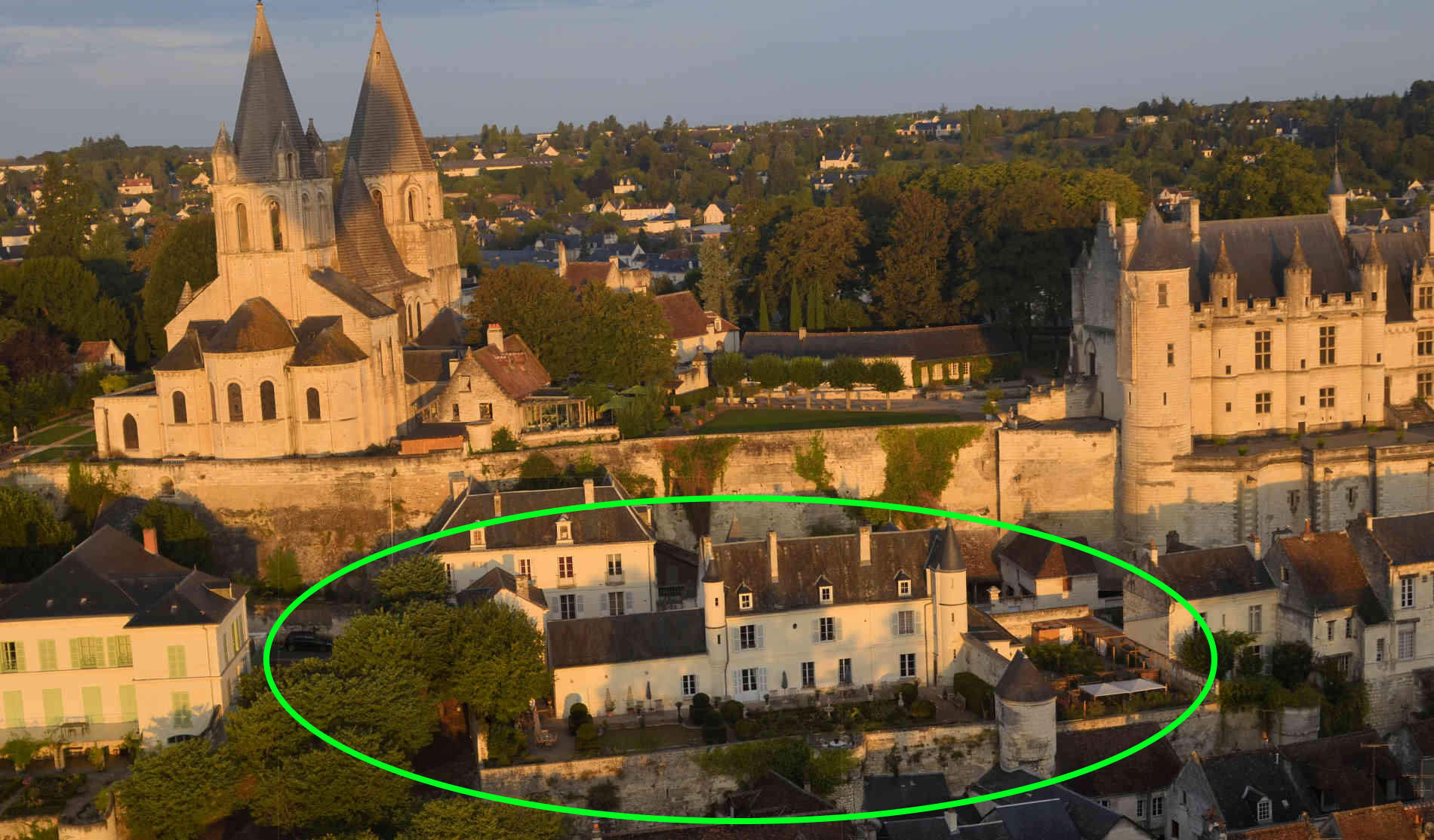 The " House of l'Argentier du Roy ", is placed on the ramparts of Fort St.Ours, a very quiet , peaceful place.
Offering bed and breakfast rooms at this place offers being in a protected historic, with no car traffic. (street access reserved for residents only).
exception for you, if you stay with us ; plus, and ..so rare : our private, closed and motorised parking has always a reserved place for your car (included in rates)

The medieval centre from which, were located fews meters to, is pedestrians'reserved, and plenty of Restaurants, Cafés, Bars, Lounges, Shops and many services as banks and laundry.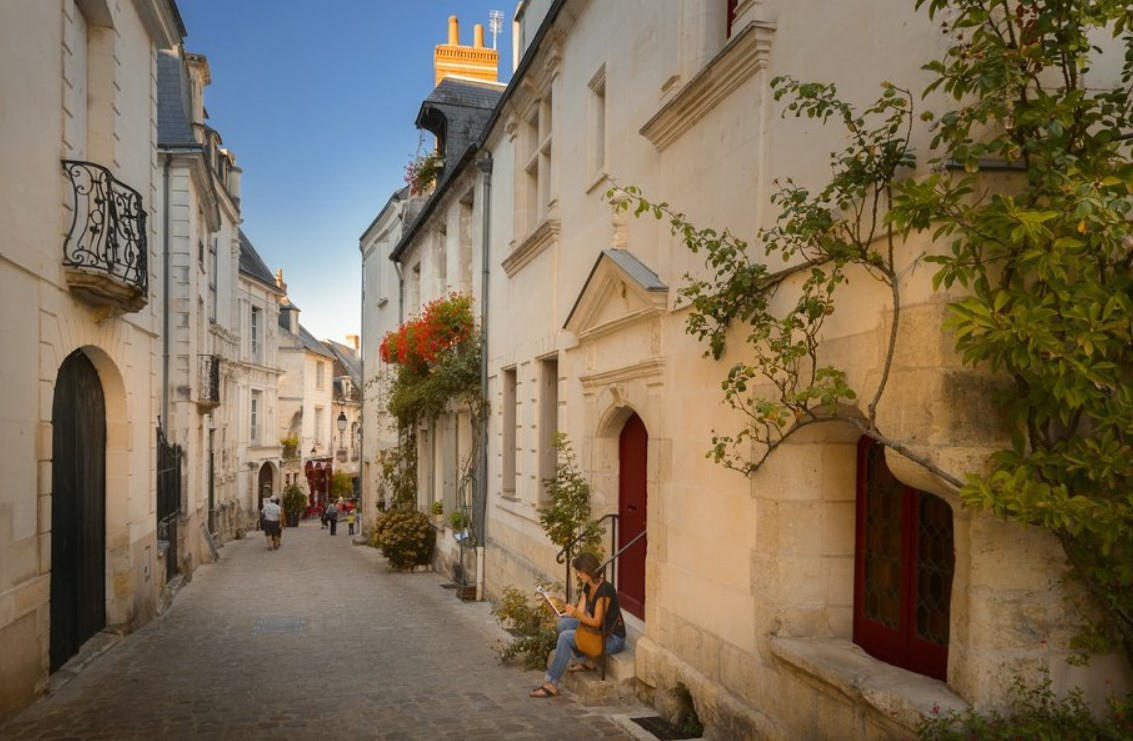 It was also a "Royal Prison" , where influent and important historic actors stayed or died ; one of them was Ludovic Sforza, Duc of Milano, the first great protector of Leonardo da Vinci.
Its undergrounds galleries have not given all their secrets ; some are still unexplored, and connected to the huge network of tunnels, rooms, straicase, wells, and secret exits everywhere under the hill un der the town of Loches.
We shall show you some of the secrets about it, our house is concerned too.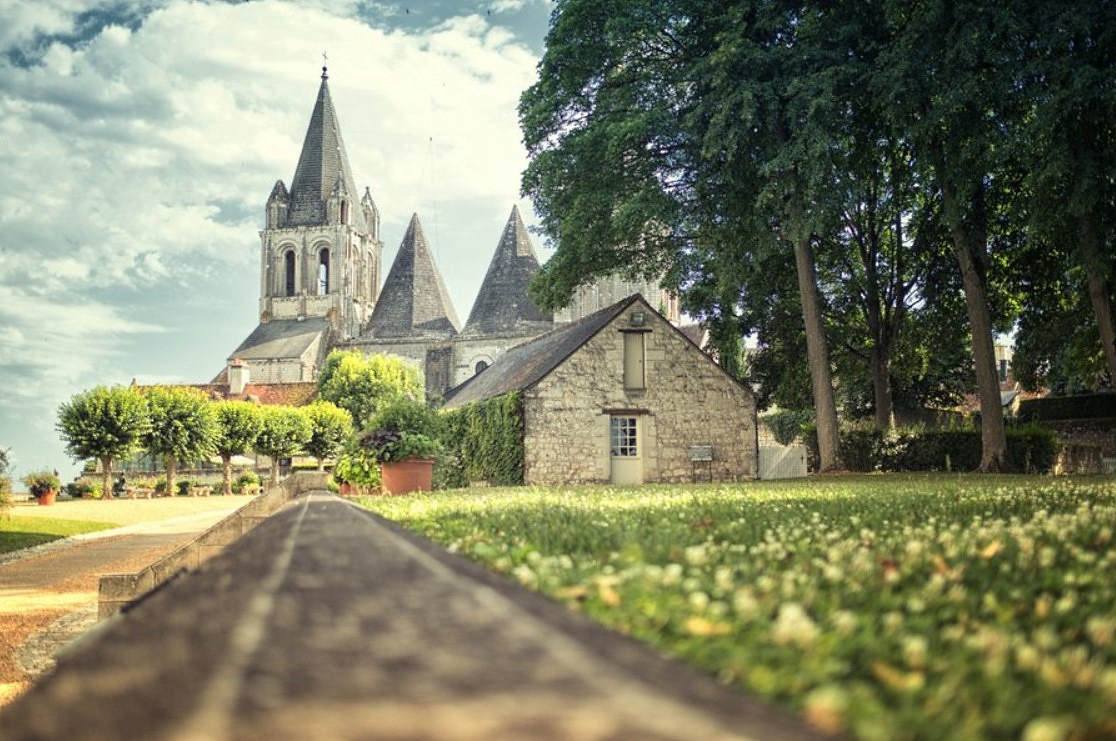 Militaries and religious were the 2 powers with the kings , always trying to impose their influence ; in Loches, the symbolistic is interesting to observe.
On its "Cité Royale" closed in our 3kms of walls, the 3 powers are facing each others : The fortress 10th century keep, one the first roman style 10th century Cathedral witch was built in France, at the return of the 1st crusad ( she is 1000 years old too (her restoration is continuing since 2 years, and programed for the next 6 years to make her as pretty as she diserve).
And the Royal Chateau ( this one is from 14th and restyled during 15th and 16th century ).
Stay longer and book here direct to get -10%/-15%/-20%
---